King Expressers
First, tricky riffs grab you. Then, horns swell around you and before you know it you're full sucked into the funky sway of King Expressers. This Brooklyn group originally came together in Accra, Ghana and have drawn influence from soukouss - a melding of afro-pop and caribbean rhythms - to bring us this feel good brand of music. The smooth vocals roll over the up beat horns and dare you not to hit repeat. This is the kind of music you play to turn a sour day around.
Real True Story
State Champion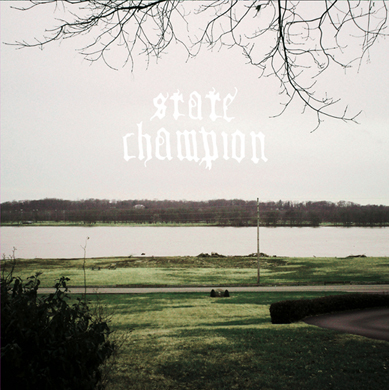 In need of a little raspy southern dive bar rock? Then get a dose of State Champion. Wearing the whiskey dampened traits of classic alt country they fill Stale Champagne with tracks reflecting their gritty roots and proudly imperfect sound. The group's southern fried enthusiasm marks every note on this record. Lyrically they do a fine job cutting a swath through expected territory; family, love & drinking. Building phrases like "tattoo the words
forget her
where my feather used to be," that intrigue and drwan you in. I have a sense their live show wears much of the rowdiness captured on this homemade record and I hope to catch it soon. Until then I'll be keeping Stale Champagne on my playlist.
Come See What I Have Done